Inside Story – 12 November 2017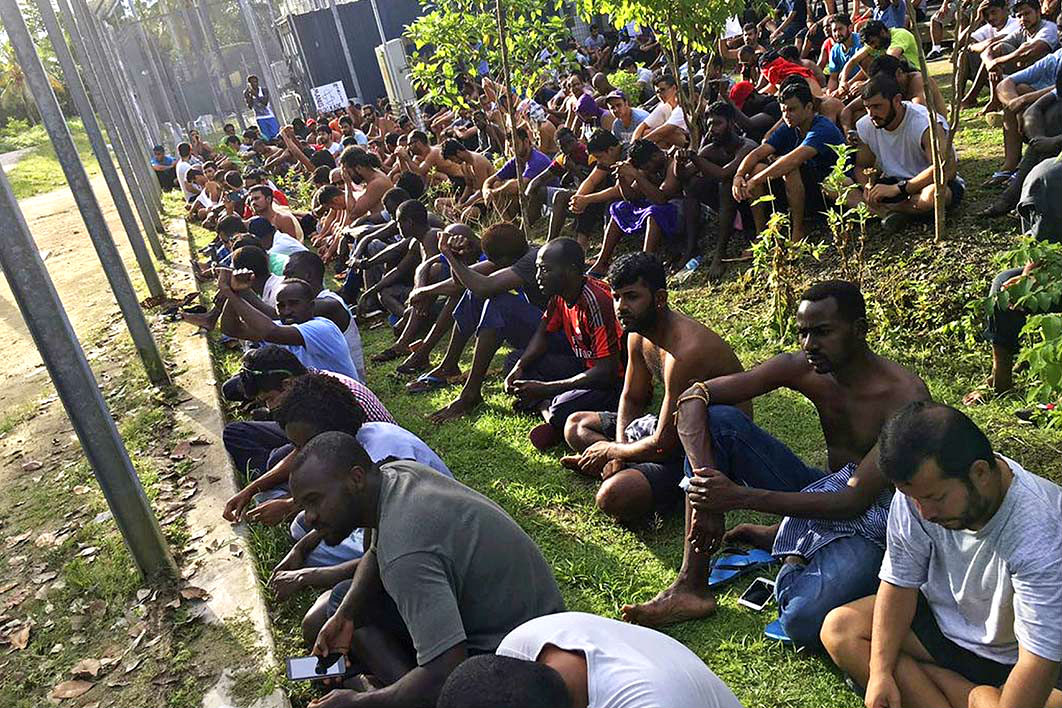 Back in October 2005, Australia confronted a looming humanitarian emergency not too different from the one the United Nations High Commissioner for Refugees, or UNHCR, says is unfolding on Manus Island now. A group of asylum seekers had been held for roughly the same four-year-plus period on Nauru as those now on Manus, and the Coalition government was being implored to act.
Back then, the number of remaining asylum seekers on Nauru was just twenty-seven, far fewer than the almost 800 on Manus today. Over time, more than 700 had been resettled in Australia, notwithstanding the Howard government's pledge that they would never be given permanent residency here. The last twenty-seven were in such a bad way that the psychiatrist employed by the International Organization for Migration, which managed the centre, warned that she would not be responsible if any of them resorted to suicide.
John Howard's immigration minister, Amanda Vanstone, responded by despatching a team of mental health experts to Nauru, who duly supported the psychiatrist's call for the asylum seekers to be evacuated. Led by Paris Aristotle from the Victorian Foundation for Survivors of Torture, the team reported that a number of the asylum seekers had "a history of suicide attempts and incidents of self-harm," and identified "extreme levels of hopelessness and worthlessness" as major indicators of the suicide risk.
The minister made no mention of those findings when she announced on 14 October 2005 that all but two of the asylum seekers would be granted visas to come to Australia. Rather, she attributed the decision to "the government's constant review of the failed asylum seekers caseload."
Thirteen of the group were found to be genuine refugees, and the rest were given humanitarian visas, a move Vanstone said was "consistent with the government's flexible approach to managing complex caseloads." Her announcement on 14 October 2005 didn't prompt any serious attempt by people smugglers to restart their trade.
There are six differences between that situation and what we see today, and they help explain why we are faced with what the UNHCR has correctly called an "escalating crisis."
Read the full article here