Brisbane: Everyday leaders, extraordinary journeys
6 February 2019 @ 7:30 am

-

9:00 am
Everyday leaders, extraordinary journeys: Harnessing diversity to transform our thoughts and practices- An Executive Breakfast with 2019 Qld Local Hero Elijah Buol
As leaders in the APS, we are aware of the benefits of creating inclusive work environments. Whether it be in the context of policy development, program management, client services or stakeholder engagement, inclusive workplaces that reflect the diversity of the Australian community can drive high performance and increase productivity. Is it sufficient though to merely rely on diversity to deliver better outcomes? Are there ways we can actively pursue opportunities presented by diversity in the workplace? Join us for breakfast with 2019 Queensland Local Hero Elijah Buol to hear how he harnesses diversity to positively influence the community.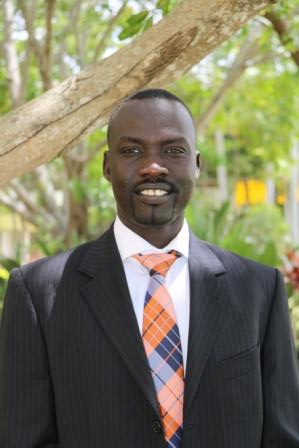 Since arriving in 2002 as an unaccompanied minor from South Sudan, Elijah Buol – a Criminologist, former refugee, father of four and Deputy Chairperson of Ethnic Communities Council of Queensland – spends much of his time helping young and disadvantaged community members integrate successfully into Australian society. With qualifications including a Master of Law, Master of Justice in Intelligence, a Bachelor of Human Services and current study towards Juris Doctor at the Australian National University, Elijah has held senior and volunteer positions in community and not-for-profit sectors. Elijah's advocacy work was instrumental in helping remove children under 18 from adult prisons in Queensland. He has held numerous volunteer positions and is recipient of multiple awards for advocacy and community services including 2019 Queensland Local Hero Australian of the Year. Elijah sits on several government and non for profit organisation boards. In addition to his role at Ethnic Communities Council of Queensland he is a member of Multicultural Queensland Advisory Council and the Brisbane Lord Mayor's Multicultural Round Table,  and is Managing Director of Smart Answers Consulting. With 12 years experience working in human services sector, Elijah has unique understanding of multicultural communities with a strong community and government links.
Note – Special dietary requirements must be finalised by 4pm Friday 1 February 2019.