Sydney: Film: Human Flow
13 February 2019 @ 6:00 pm

-

9:00 pm

$39.07 – $44.34
Human Flow – Encore Screening Due To Popular Demand – Wed 13th Feb
Over 65 million people around the world have been forced from their homes to escape famine, climate change and war in the greatest human displacement since World War II.
Human Flow, an epic film journey led by internationally renowned artist Ai Weiwei, gives a powerful visual expression to this massive human migration. The documentary elucidates both the staggering scale of the refugee crisis and its profoundly personal human impact.
Captured over the course of an eventful year in 23 countries, the film follows a chain of urgent human stories that stretches across the globe in countries including Afghanistan, Bangladesh, France, Greece, Germany, Iraq, Israel, Italy, Kenya, Mexico, and Turkey. Human Flow is a witness to its subjects and their desperate search for safety, shelter and justice: from teeming refugee camps to perilous ocean crossings to barbed-wire borders; from dislocation and disillusionment to courage, endurance and adaptation; from the haunting lure of lives left behind to the unknown potential of the future.
Human Flow comes at a crucial time when tolerance, compassion and trust are needed more than ever. This visceral work of cinema is a testament to the unassailable human spirit and poses one of the questions that will define this century: Will our global society emerge from fear, isolation, and self-interest and choose a path of openness, freedom, and respect for humanity?
~
Join us for this insightful evening of film, live music, chocolate tasting and a delicious Indian buffet dinner!
~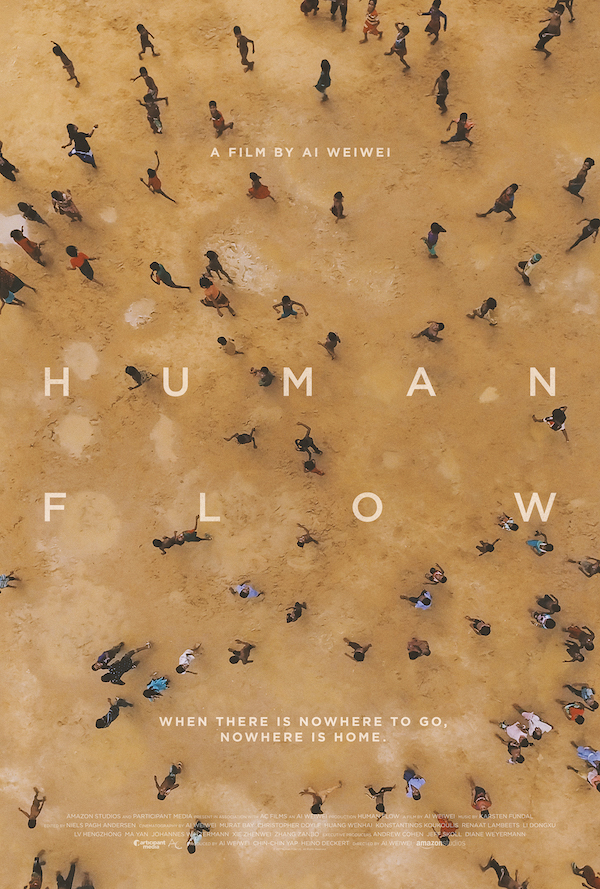 Classification: M (mature)
CHOCOLATE TASTING with PANA ORGANIC
A hand picked cacao pod from Bolivia. A coconut from the Philippines. Cold pressed cacao butter from Peru, Indonesian coconut nectar and Mexican dark agave. Wild carob from Spain, organic cinnamon from Sri Lanka.
Chocolate that's full of antioxidants, amino acids, vitamins and minerals. Chocolate without preservatives, that's vegan, gluten free, dairy free, soy free and refined sugar free. Chocolate for everyone.
https://pana-organic.com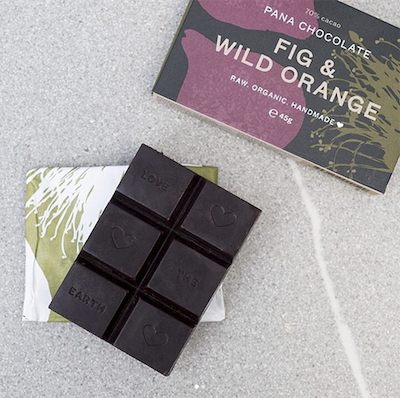 LIVE MUSIC with PENY BOHAN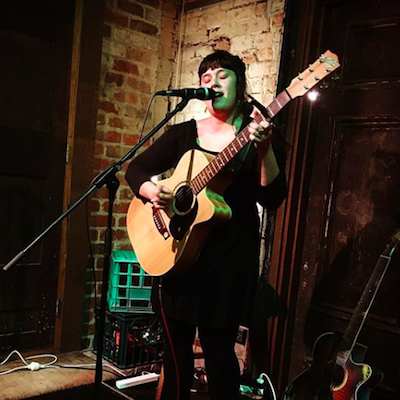 Peny Bohan is an urban songstress whose vocal stylings will make you want to stay and wrap yourself up in her melodies. Sweet, strong and a little bit sultry, she effortlessly weaves together her stories, blending them together with her riff based guitar lines. She has been playing around Melbourne for many years at all sorts of venues as well as delving into the folk festival scene.
Achievements:
* Winner of the Roddy Read Songwriting Contest 2015
* Shortlisted top 30 finalist in the Folk Category of the Australian Songwriting Association National song Competition
* 2015 Semi-finalist in the Telstra Road to Discovery 2012
* Winner of the Catapult song Contest peer choice award 2011
Check out some of her music on youtube here: https://www.youtube.com/user/penypb/videos

DINNER by Wabi Sabi
Your ticket price includes a light but nourishing, delicious five dish, vegan, gluten-free standing-mingle canapé/finger food style dinner by our caterer Wabi Sabi Salon. Wabi Sabi have been serving delicious Japanese to Smith Street since 2004. They create authentic Japanese food with a fusion twist. Their food takes many cues from the healthy Japanese diet of the past. All their food and sauces are house made from scratch to give your tastebuds a truly unique experience.
~ Menu ~
*Tofu Pocket with Kinpira Gobo on top
*Grilled Brussel Sprouts and Potato on skewer
*Stuffed Pumpkin Mushroom Tempura
*Sushi with Agedashi, Carrots and dark Miso
*Matcha Energy Balls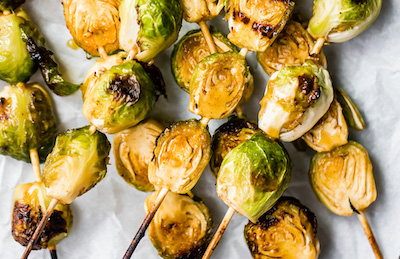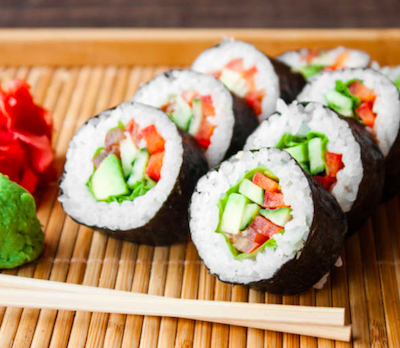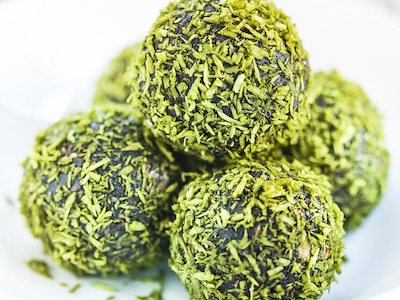 Program:
5.45pm: Doors open
6.00pm: Live music and chocolate tasting
6.30pm: Film – Part 1 (60 min)
7.30pm: Dinner break (45 min)
8.15pm: Film – Part 2 (80 min)
Investment:
(includes film, music, chocolate tasting and dinner!)
A portion of your ticket purchase supports the film maker! Thank you for supporting independent film making 🙂
Adults = $41
Students/Pensioners/concession = $36
Refund policy:
* Please note that tickets are NOT refundable if you change your mind or are unable to make it on the day. Your tickets cannot be changed to another date. They may however be given to a friend to attend.
Getting there:
Please consider using sustainable transport to travel to the venue 🙂
Walk: is ten mins walk from Seddon Train Station
Parking: There is ample free parking on Harris Street and Cowper St.
Accessiblity:
The venue is fully wheelchair accessible.
Enquiries:

Subscribe to our Films For Change E-invites!
Follow Films For Change on FB
Date And Time
Wed., 13 February 2019
6:00 pm – 9:00 pm AEDT
Location
Kindred Studios Creative Spaces – Theatre
3 Harris Street
Yarraville, VIC 3013
Refund Policy