Mornington: Film: On the Banks of the Tigris
17 April 2016 @ 12:00 pm

-

2:00 pm
On the Banks of the Tigris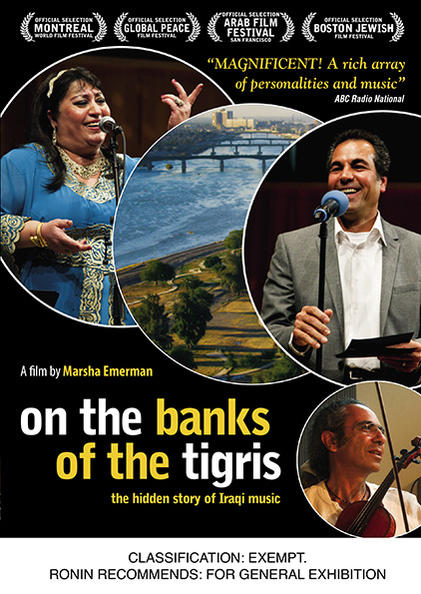 A Film Fundraiser for the Refugee Council of Australia and Amnesty International Australia, sponsored by the Mornington Peninsula Human Rights Group.
On the Banks of the Tigris is a film made by Melbourne film maker Marsha Emerman, a lovely story with music
"When Majid Shokor escaped from Iraq, he discovered that many of the songs he loved as a child in Baghdad were written or performed by Christian and Jewish Iraqis.  To find out more, Majid makes a bold journey from his home in Australia to Israel, countries in Europe, and Iraq to meet Iraqi musicians, hear their music and stories, and unite them in a concert celebrating coexistence."
Mornington Cinema, 1 Main St, Mornington (beach end of Main St.)
Sunday 17 April, 12 noon to 2 pm.
incl. Q and A with film makers Marsha Emerman and Majid Shokor.
COST: $17, BOOK BY PHONE TO CINEMA 5975 5141 (this is a small, friendly cinema but not staffed all day and closed

Monday

, so keep trying.)

On the Banks of the Tigris A5 Flier outlining the film story.   Also a 2 min. trailer .