Fast-track assessment fundamentally unfair to refugees, high court told
Calia Wahiquist – The Guardian – 7 Dec 2017
Legal Aid Victoria argues those who arrive by boat are treated as second-class in first high court challenge to new regime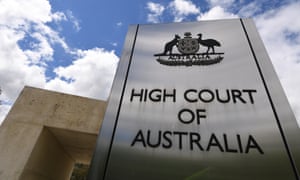 Legal Aid Victoria has challenged the "fundamental unfairness" of the fast-tracked refugee assessment process in the high court, arguing that it treats those who arrived by boat as second class.
The one-day hearing on Thursday focused on the case of an Iranian asylum seeker in his mid-20s whose application for a temporary protection visa was rejected by the Department of Immigration, in a decision reviewed by the immigration assessment authority (IAA).
It's the first time the fairness of the fast-track process has been challenged in the high court.
Read the full article here