Nauru files 'an extraordinary trove of short stories', says Richard Flanagan
By Lucy Clark in The Guardian – Thursday 1 September 2016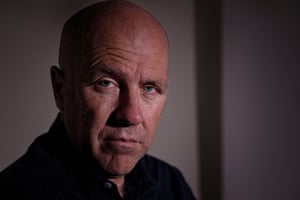 'In a powerful and provocative keynote address delivered at the Melbourne writers' festival, Flanagan said he had planned to speak about writers such as Márquez, Baldwin, Carver, Chekhov, Kafka, Tolstoy and Conrad – but then he read the Nauru files.'
"It was the most moving Australian writing I had read for some time," he said. "This writing has woken me from a slumber too long. It has panicked me. The stories are very short, what might be called in another context flash fiction. Except they are true stories.
"I suspect they will continue to be read in coming decades and even centuries when the works of myself and my colleagues are long forgotten."
"And when people read these stories – so admirable in their brevity, so controlled in their emotion, so artful in their artlessness; their use, for example, of the term NAME REDACTED instead of a character's actual name to better show what is happening to a stranger is not an individual act, but a universal crime."
In his speech, titled Does Writing Matter? he said readers of the future would be led to question what sort of people were the Australians of our time. He then read out nine of the 2,116 incident reports that make up the Nauru files.
Read the full article by Lucy Clark here