'This is breaking people': visa deadline stress strains asylum services
Refugee advocates say volunteers are pouring in to help asylum seekers living in Australia who have been told to finalise applications within days or weeks
Ben Doherty – The Guardian – 9 March 2017
Thousands of lawyers, paralegals and interpreters across Australia have responded to new deadlines imposed upon asylum seekers to apply for protection, volunteering their time and expertise to help people at risk of being left destitute or deported.
Refugee advocacy organisations say asylum seekers are coming to their doors suicidal, and "broken" by the new demands.
At Melbourne's Asylum Seeker Resource Centre alone, volunteer lawyers, paralegals and interpreters worked 26 hours at the weekend to lodge applications for asylum seekers facing looming cut-off dates. Volunteers at Sydney's Refugee Advice and Casework Service have been working 18-hour shifts while Australia's legal fraternity has volunteered hundreds of hours of pro bono assistance.
About 25,000 asylum seekers are living in Australia on bridging visas as their claims for protection are processed, more than 10 times the number of people held on offshore detention islands.
In an effort to move those people through the sclerotic "fast-track" process, the department of immigration has sent out hundreds of letters demanding applications – complex 60-page forms that must be completed in English – be finalised within 60 or 30 or 14 days.
Read the full article here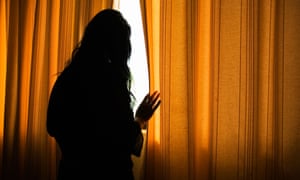 Demands for complex applications to be completed within as little as 14 days are pushing asylum seekers into despair, say service providers. Photograph: Alamy Stock Photo