Refugee advocates fear cut to payment could drive people to abandon studies, lose housing and self-harm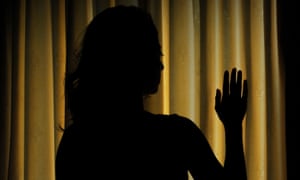 The federal government has outlined its plan to cut income support from up to 7,000 asylum seekers living in Australia from June, in a move lawyers and refugee support groups say could leave people destitute, hungry and at increased risk of self-harm.
Some of the asylum seekers likely to be affected have been in the country more than five years waiting for the government to make a decision on their application for protection. The Department of Home Affairs has also specifically said asylum seekers studying full-time will have their support cut.
The Guardian is aware of several asylum seekers who came to Australia as children, who have since graduated from high school and won scholarships to Australian universities. Some have said they will be forced to abandon their studies.
The status resolution support services (SRSS) payment is provided to asylum seekers living in the Australian community while the government decides upon their claim for protection. It provides a living allowance – usually 89% of Newstart allowance, or $247 per week – casework support, assistance in finding housing, and access to torture and trauma counselling.
A process for asylum seekers to "transition out" – in departmental nomenclature –from SRSS will begin in April.
Read full article here
Also: Cuts on 1 April will leave asylum seekers homeless, advocates warn